Prenatal Services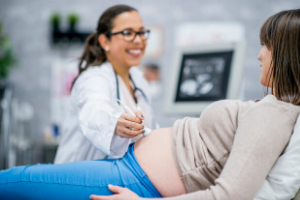 Prenatal care the healthcare woman receive during pregnancy through childbirth. It can start with family planning or begin as soon as a woman finds out she is pregnant. Vecino's prenatal services include:
Family planning
Regular checkups throughout the pregnancy
Lab tests
Ultrasound imaging
Delivery, including c-sections
Circumcision
Postpartum care, including support for postpartum depression
Prenatal care is available at Denver Harbor Family Clinic
Note: Most insurance plans cover the cost of prenatal care. If you don't have insurance, Vecino offers a financial assistance program to establish an amount you pay at each visit that is affordable to you.
---