A healthy smile is part of your overall wellness. The dentists and staff at Vecino provide quality care in a comfortable environment for children and adult patients.
Regular check-ups and cleanings at the dentist are important because they keep teeth and gums healthy. Research shows that dentists can tell a lot about a people's overall health, including whether or not they may be developing a disease like diabetes.
Vecino's dental professionals help patients practice good dental health to maintain a healthy mouth, teeth, and gums. Services include:
Examinations
Extractions
Cleanings
Fillings
Full dental services available for all ages at Denver Harbor Family Health Center.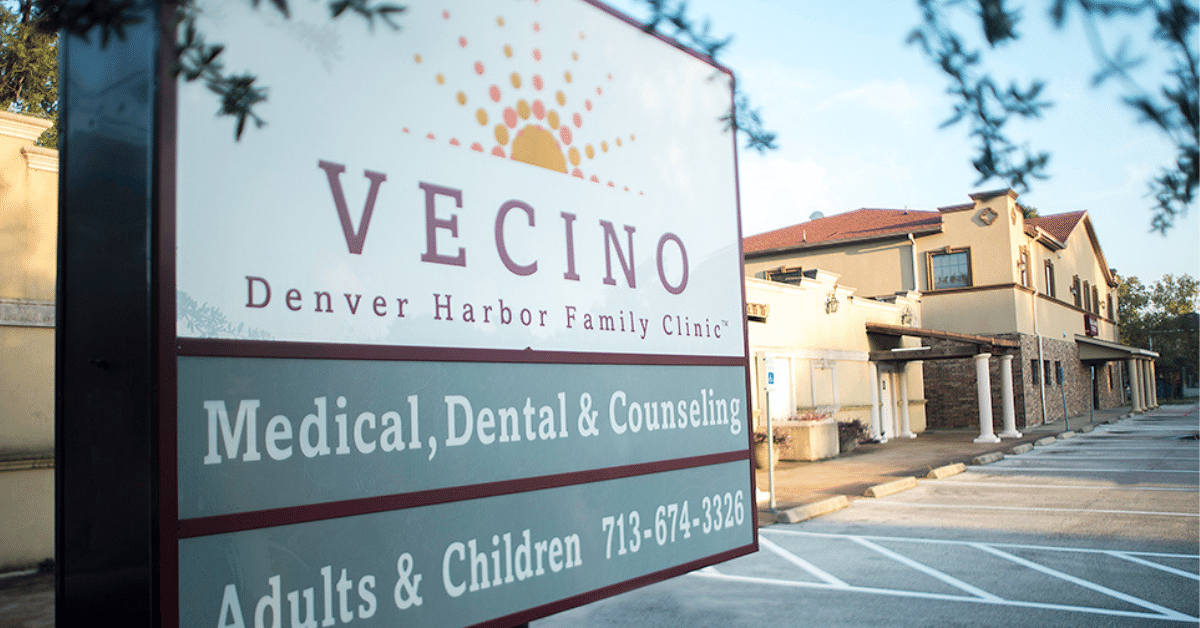 Vecino's Denver Harbor Family Health Center
424 Hahlo Street, Houston, TX
Medical and Counseling
Monday – Thursday, 8 a.m. to 8 p.m.
Friday, 8 a.m. to 5 p.m.
 Dental
Tuesday – Thursday, 8 a.m. to 5 p.m.