Protect your health and your family with telehealth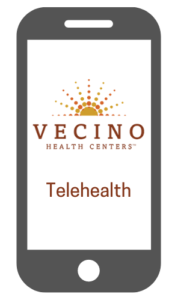 Now you can have an appointment with Vecino's medical and counseling providers from your smart phone, tablet, or computer.
Call for a telemedicine or teletherapy appointment. Costs are covered by Medicaid and most insurance plans, same as regular healthcare appointments. If you don't have insurance, low-cost sliding scale rates are available through our Family Assistance Program.