Juan Olivares, Jr. MD
Director of Pediatrics, Vecino Health Centers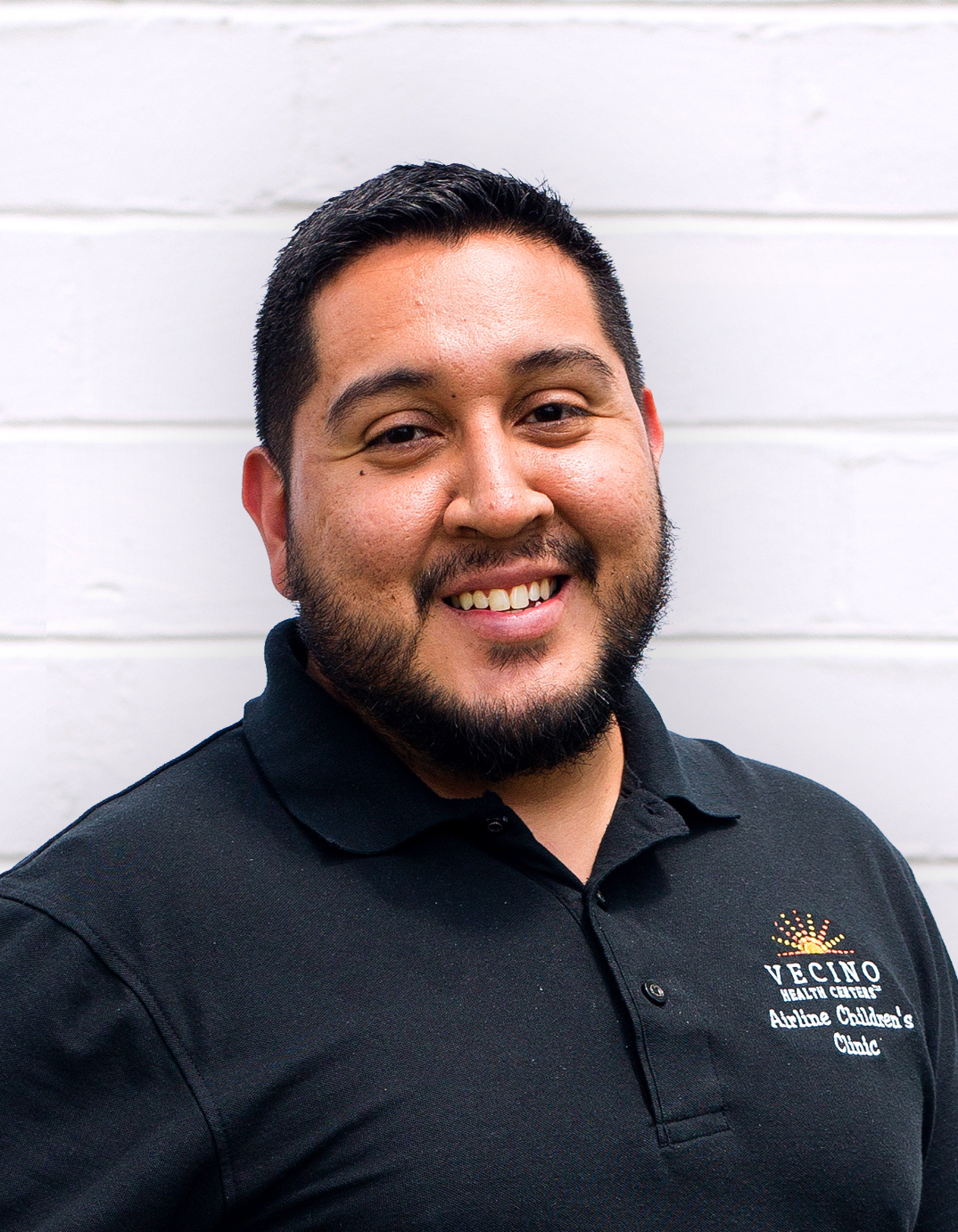 Dr. Olivares is an esteemed medical professional leading the pediatric staff of Vecino Health Centers. His career is marked by a profound commitment to pediatric medicine, focusing on addressing health disparities among underserved populations.
Education: Board-certified by the American Board of Pediatrics, Dr. Olivares earned his medical degree in 2008 from The University of Texas Southwestern Medical Center in Dallas. In 2011, he completed his residency at The University of Texas Medical School in Houston, further honing his expertise in providing compassionate care to children and adolescents.
Before his medical training, Dr. Olivares attended Trinity University, graduating Cum Laude in 2004. He obtained a Bachelor of Science in Biochemistry, Molecular Biology, and Religion.
Background – Dr. Olivares is an active member of the American Academy of Pediatrics and the Texas Pediatric Society. Throughout his career, he has received numerous accolades and recognitions for his exceptional contributions to the medical community. In 2011 he was honored with the Gold Foundation Resident Humanism and Excellence in Teaching Award. In the summer of 2005, he served as the Community Health Research Fellow. Additionally, he received the Resident Teaching Award in 2009 and 2010, underscoring his commitment to medical education and mentorship.
Dr. Olivares is fluent in English and Spanish.