Enjoli Benitez, MD
Chief Medical Officer, Vecino Health Centers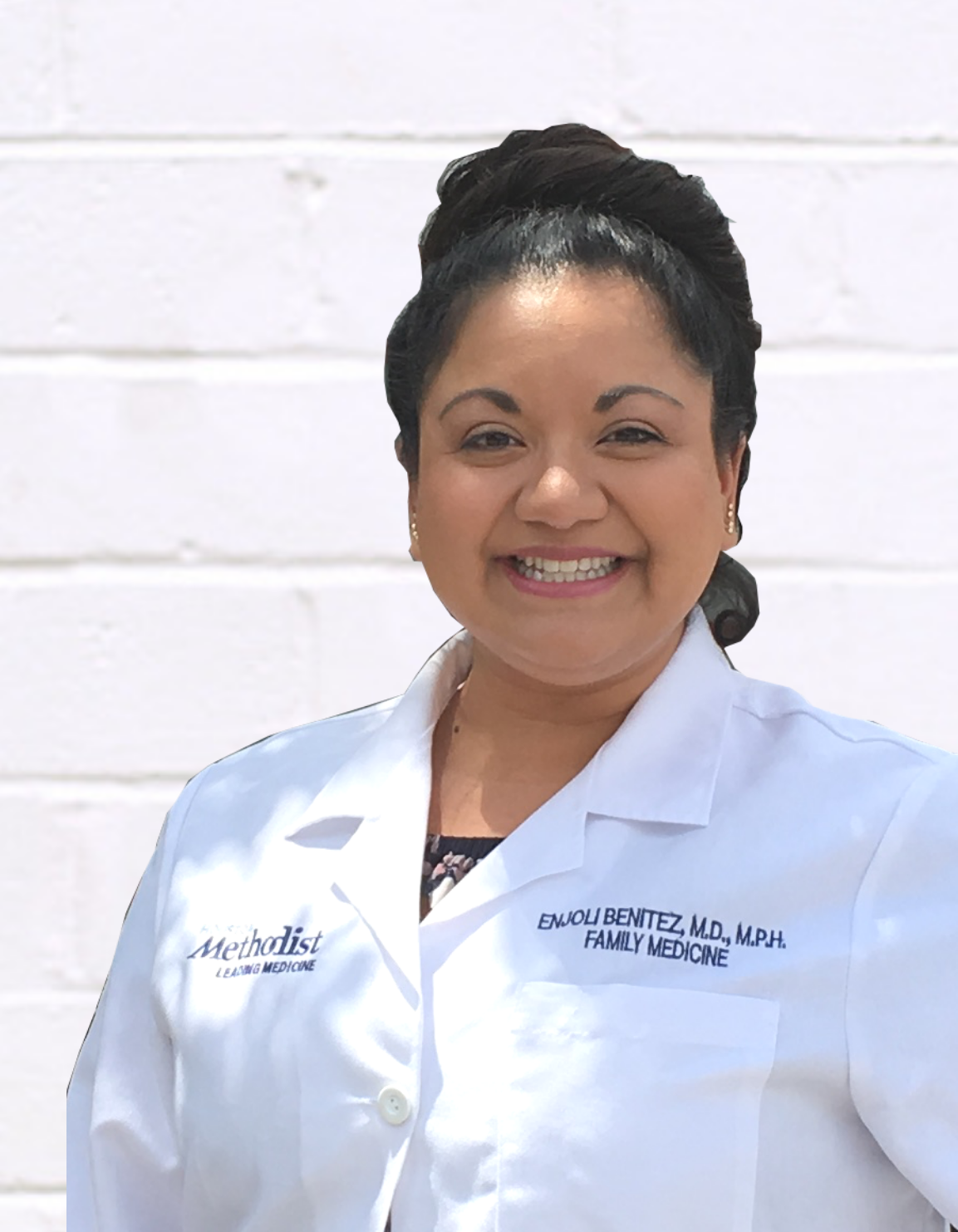 Dr. Benitez is an esteemed medical professional who leads the medical staff at Vecino Health Centers. With a significant portion of her career dedicated to Vecino, she brings an unwavering commitment to upholding quality standards and a passion for advocating for community health.
Education: Board-certified by the American Board of Family Medicine, Dr. Benitez earned her medical degree from the University of Texas HSC Houston. Additionally, she holds a Masters in Public Health with a focus on community medicine, demonstrating her dedication to addressing public health issues. Dr. Benitez completed her family medicine residency at Houston Methodist Hospital Family Medicine Residency, which is housed at Vecino's Denver Harbor Family Health Center.
Background: Dr. Benitez joined Vecino Health Centers in 2013, initially serving as an attending physician at the Denver Harbor Family Clinic. During the same year, she became a faculty member of the Houston Methodist Family Medicine Residency Program and held the position of Adjunct Assistant Professor at Texas A&M. Within Vecino she has taken on various leadership roles, including Program Evaluation Committee Chair and Faculty Leader for the Denver Harbor Clinic Prenatal Program. In recognition of her dedication and contributions, Dr. Benitez received the esteemed New Faculty Scholar Award from the Society of Teachers in Family Medicine in 2017.
Assuming the role of Chief Medical Officer at Vecino in 2019, Dr. Benitez now leads with her wealth of knowledge, experience, and a steadfast commitment to providing exceptional medical care and advancing the mission of Vecino Health Centers.