Dr. Enjoli Benitez succeeds longtime mentor Dr. Donald A. Briscoe in leadership role
Houston – April 25, 2019 – Vecino Health Centers, a community health care provider, operating family and pediatric clinics and outreach services, today announced that Dr. Enjoli Benitez has been named Chief Medical Officer. Dr. Benitez succeeds longtime Medical Director Dr. Donald A. Briscoe who is stepping down at the end of April to pursue a new medical leadership opportunity.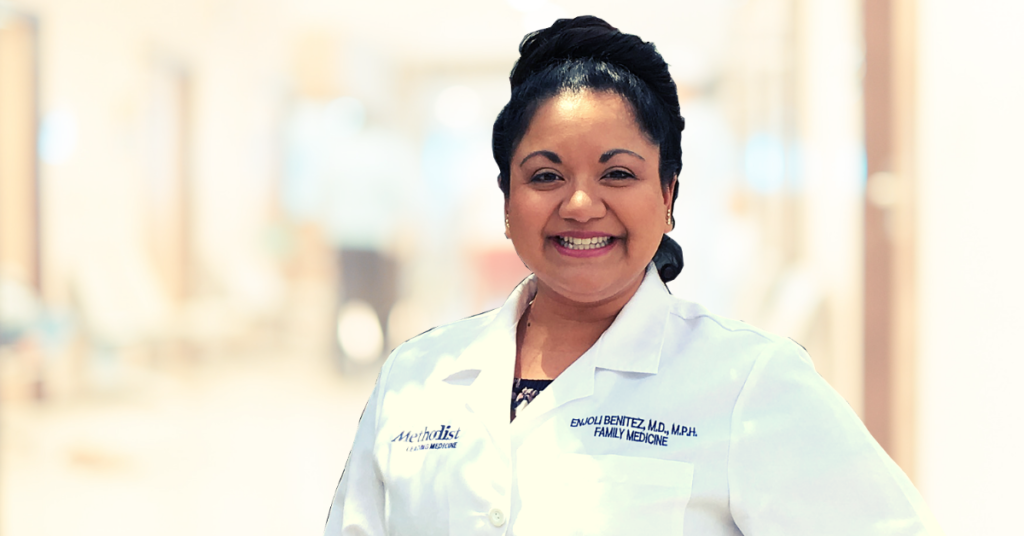 "I leave Vecino in good hands," says Dr. Briscoe. "Dr. Benitez is a natural leader and talented physician; she knows the needs of Vecino's patients, and she is well suited to this new role."
With roots at Vecino and in the communities it serves, Dr. Benitez is well poised to assume her new role. Since 2013, she has been serving as Attending Physician at Vecino's Denver Harbor Family Clinic, Faculty Physician at Houston Methodist Family Medicine Residency program, and Adjunct Assistant Professor at Texas A&M. In 2017, she received a prestigious New Faculty Scholar award from the Society of Teachers in Family Medicine. She also holds a Master's in Public Health with a focus on community medicine.
"Vecino has a talented body of physicians and staff, and we are fortunate to be able to cultivate that talent," says Vecino CEO Daniel Montez. Dr. Benitez knows our patients and staff well and will transition naturally into her new role."
Dr. Briscoe has been an important mentor during Dr. Benitez's entire career, first as a resident and later as an attending physician. The two worked closely to ensure a smooth transition in leadership.
About Vecino Health Centers
Vecino Health Centers is a private nonprofit organization committed to making quality healthcare accessible to the medically underserved in Houston. Established in 2001, Vecino is a Federally Qualified Health Center operating two community health centers in Houston: Denver Harbor Family Clinic and Airline Children's Clinic, as well as several outreach programs through local schools. Through a unique partnership, Denver Harbor Family Clinic is home of Houston Methodist Family Medicine Residency Program. www.staging.lovable-basket.flywheelsites.com
Media Contact: Marisa Ponti – 713-343-5453, mponti@staging.lovable-basket.flywheelsites.com