Even though the world is changing, one thing remains unchanged: Vecino Health Centers is strong.

If you are reading this, I know you appreciate that our work to deliver quality health care in the most cost-effective way possible is more important now than ever. Because of support from you and others, we are able to adapt and grow in response to the current changes and challenges.
Always grateful for your support,
Daniel Montez, CEO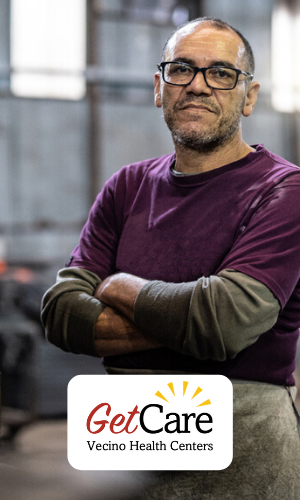 Responding to the loss of health insurance for the unemployed
Routine health issues don't go away during a pandemic, nor do they disappear when people lose their health insurance. In April, Houston's unemployment rate jumped to 14.2%, the highest in over forty years. A large percentage of Vecino patients work in the industries hardest hit, and many are now without insurance. That's why we recently launched the Get Care program to remove barriers to health care for the unemployed and uninsured. Learn more.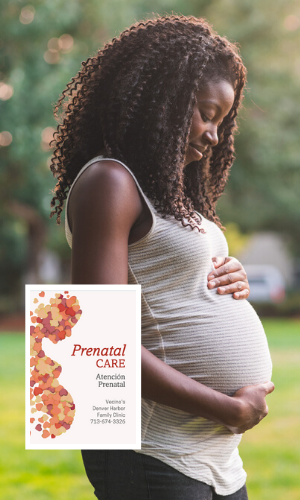 Maintaining wellness for moms-to-be
Although we have greatly increased our telehealth capacity, on-site care is still important for many conditions, including pregnancy.
To maintain wellness for prenatal patients, our staff is proactively calling pregnant women to make sure they are getting the care they need. We're providing full prenatal care, including ultrasound and delivery services, through our Denver Harbor Family Clinic site. Read more about our prenatal care.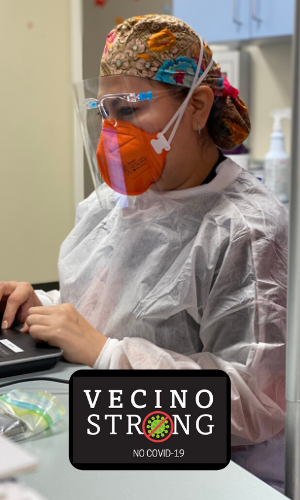 Containing the spread of the coronavirus and misinformation
Our frontline staff works day in and day out to help contain the spread of COVID-19 while safely treating patients at our clinics and through telehealth. Safety protocols for staff and patients are evolving to ensure patients remain safe at our clinics. Plexiglass barriers, personal protective gear, and masks for patients are now the norm. Along with their physical efforts, staff members also work hard to contain the spread of misinformation and equip patients with facts about the coronavirus.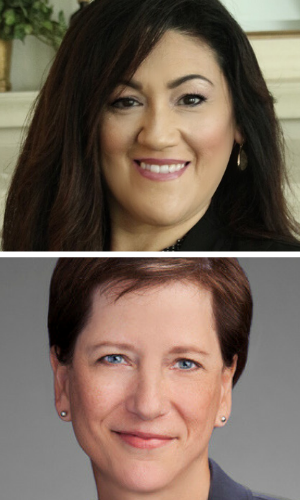 Gleaning strength from our board of directors
In times like this, the support and guidance of board members is invaluable. We are lucky to have wonderful board members that give generously of their resources and talents.

We especially want to recognize Irma Barbee (pictured top right), and Diane Merrill (bottom right), chair and past chair of the development committee respectively. Each is an experienced, courageous, and agile leader. Their help in adapting to these unprecedented times is invaluable.
---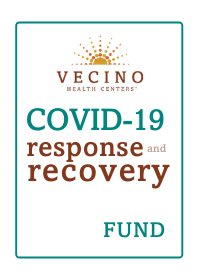 To date, $30,000 has been raised for Vecino's COVID-19 Response and Recovery Fund.
Our goal is $50,000. Give today to help keep Vecino Strong!
---
---
Top photo: Staff members of Vecino's Airline Children's Clinic take a pause to flex their strength! Left to right in the front row: Doreli Castro-Flores, Yasmin Mendoza; back row left to right: Madeline Castillo, Liz Trevino, and Claudia Rangel.