To Our Vecino Community,
As cases of COVID-19 rise in Texas and Houstonians implement the stay-at-home order, Vecino Health Centers is open, providing a frontline response in northeast Houston during this challenging time. I want to keep you, our supporters and patients, up to date on the status of our response and current needs.
Many of you have asked how you can help support our patients, staff, and communities. At the end of this post, I will share more information about this.
But first, let me highlight the tireless Vecino staff—essential personnel in this crisis—who are putting their own personal well-being aside in order to respond to the communities we serve. They are truly some of the heroes among us at this time, and they are rising to the challenge with professionalism, care, and compassion. I am proud and inspired every day by every one of them.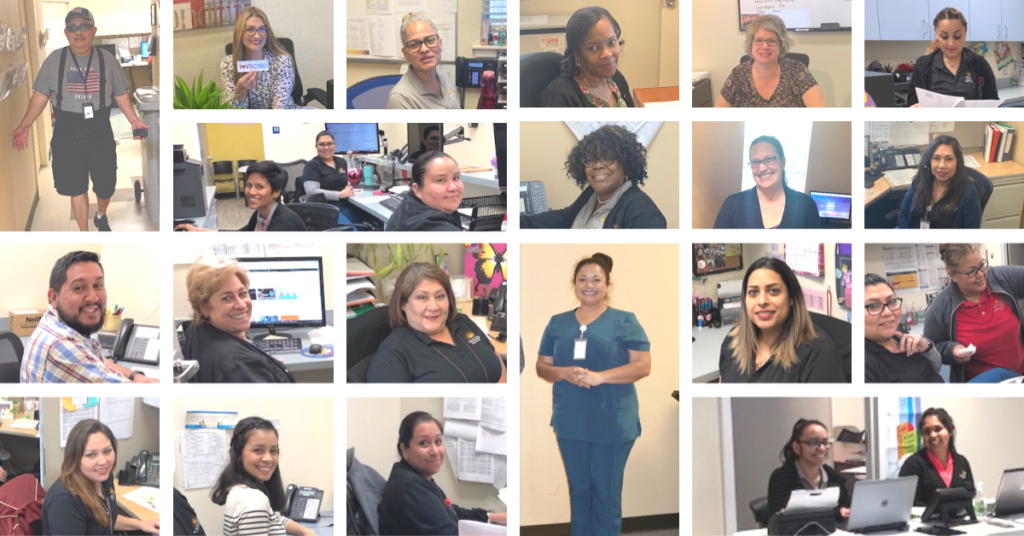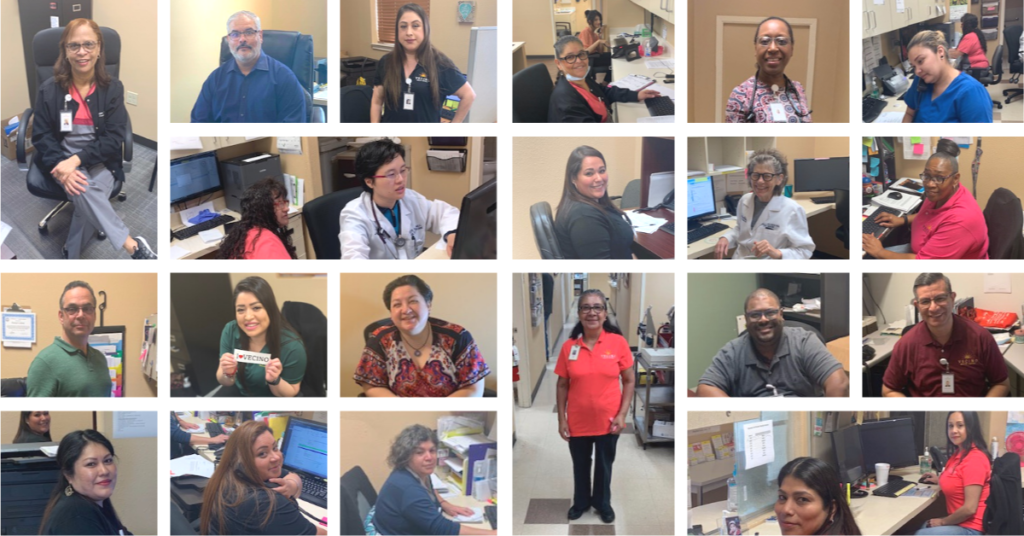 Responding to COVID-19 and still providing vital care
We are faced with an unprecedented task: respond to the growing COVID-19 crisis, while still providing vital care and services to all of our patients. While doing this, we must also make every effort to mitigate community spread and protect staff. Here are some of the ways we are meeting the challenge:
Launched telehealth services for medical and behavioral health services at both Denver Harbor Family Clinic and Airline Children's Clinic.
Provided staff with extra personal protective equipment (PPE).
Implemented an overall agency personnel mask requirement and staff distancing protocols.
Installed glass barriers at reception areas at all facilities.
Established safety protocols to separate well patients from acute patients.
Established separate waiting areas and exam rooms at our pediatric clinic and set up outdoor screening at our family medicine clinic to see all acutely ill patients.
Implemented restrictions on staff movement between different areas in the clinics.
Designated no-hand-shake zones and intensified facility cleaning activities.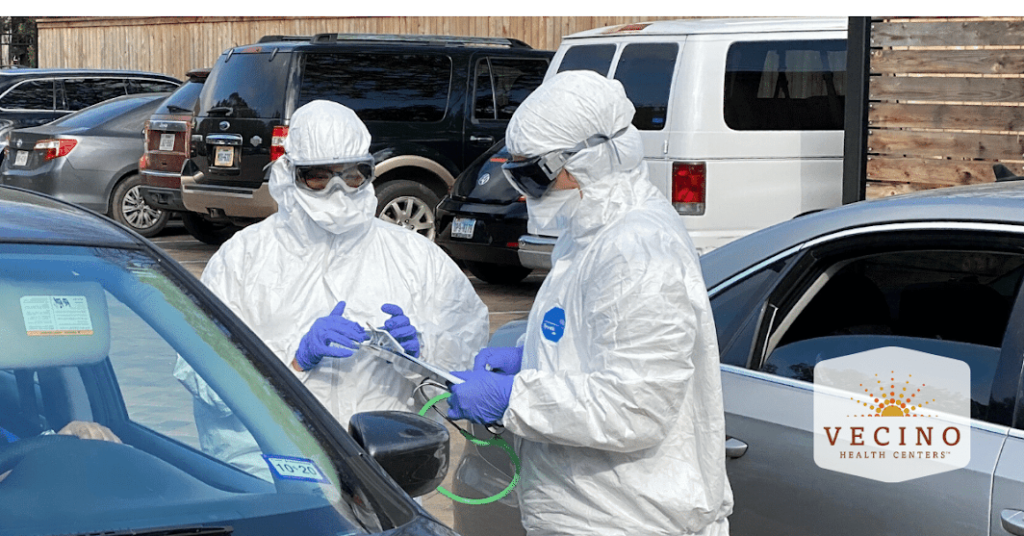 The impact of our efforts is already making a difference.
Over a 12-day period in March, 171 acutely ill patients were seen.
Of those 171 acutely ill patients, 64 were cases related to COVID-19; 27 were tested for the virus. (Testing kits are in dire need, if tests were available, all 64 COVID-19- related cases would have been tested.)
Out of the 27 tests, one tested positive for COVID-19.
In the first day of launching telehealth, five family medicine patients received care remotely through physician visits via phone.
As of today, two Vecino employees have been tested and their results came back negative.
We are working hard to get our telehealth system fully implemented for medical and counseling services, but this takes time, resources and infrastructure. Telehealth is a vital way to prevent community spread while still meeting the health needs of our patients.

If you are currently in a position to give, your financial support will help us accelerate this implementation and keep our community safe. Because the situation is so fluid, financial support at this time is especially valuable, because it gives us the flexibility to use funds for specific needs as they arise.
Thank you for being part of the Vecino community. We're all in this together; each of us is rising to new challenges every day to contain the spread.
Wishing you good health,
Daniel Montez, CEO Vecino Health Centers
April 7, 2020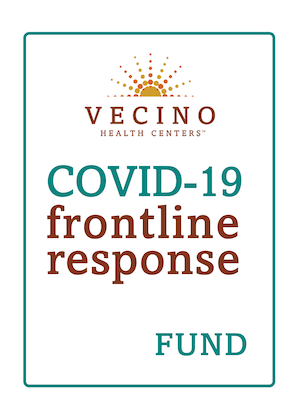 P.S. Gifts in any amount to the COVID-19 Frontline Response Fund are appreciated and are a way to show you stand behind the healthcare professionals upon whom our community depends.