Super staff rising to new challenges
During the pandemic, the entire Vecino staff is stepping up every day to keep our patients and community safe. In addition to the incredible frontline providers, but not as visible, is a network of equally committed professionals.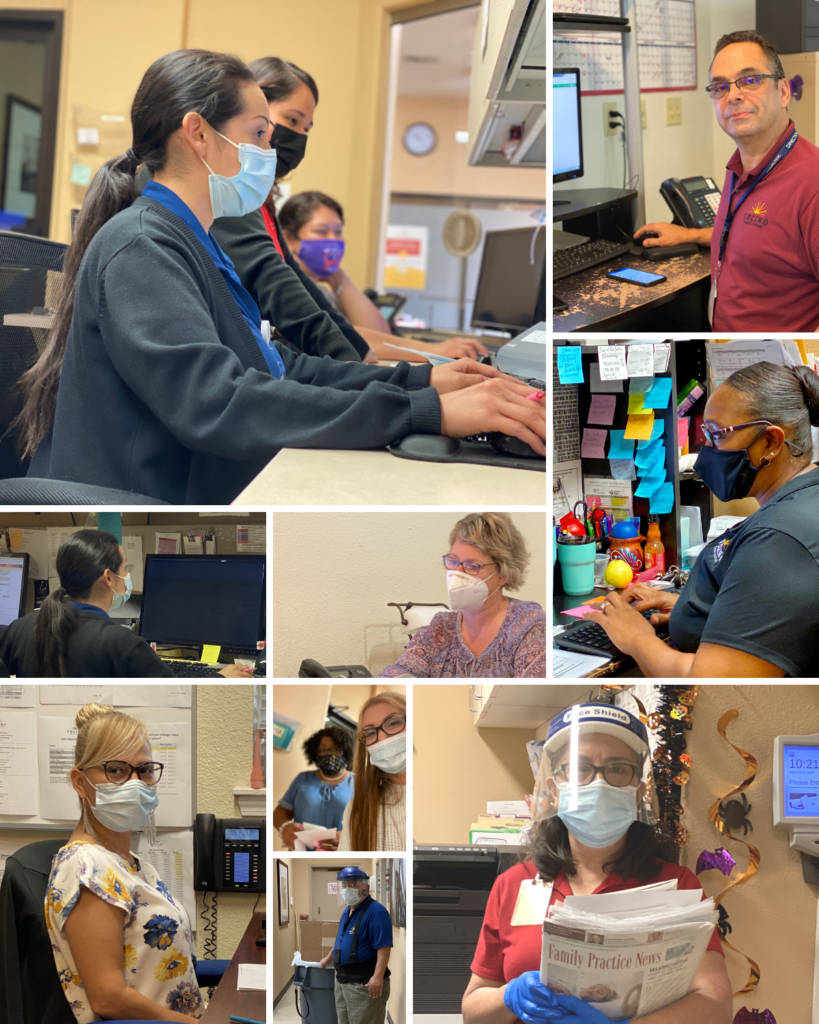 Applying stringent safety protocols throughout the clinics
Patients entering Vecino's Denver Harbor Family Clinic for early morning appointments during peak periods, for example, are likely to have their temperatures taken by members of the accounting team. Team members take shifts to help screen patients before their regular office hours.
Dental services are available at Vecino. That's thanks to the dental staff, who are on top of the most current protocols for patient and staff safety.
The clinic and administrative facilities are always safe and clean. That's because janitorial staff members are working around the clock. They continually disinfect common areas at both Vecino's Airline Children's Clinic and Vecino's Denver Harbor Family Clinic.
Expanding patient access through telehealth services and more
Telehealth services make it possible for our patients to see their medical and counseling providers virtually from their homes. Telehealth is now an essential service for the safety of patients and staff, as well as the financial health of our organization.
Resourceful and determined are apt descriptors of staff in Vecino's IT and operations departments. Launching our new Telehealth services in record time, they continue to make improvements.
All these new procedures and other changes can be confusing to patients. We are fortunate to have a strong team of representatives in the call center that continue to be a steady and calming touchpoint. They are superstars at addressing concerns, responding to questions, and helping patients adjust to new protocols—despite a dramatic increase in calls, concerns, questions, and new protocols.
And last, but not least, the outreach team is spreading the word of our Get Care program. It makes health care affordable for the unemployed and uninsured. You'll often find team members assisting at local food distribution sites.
Maintaining focus to continue to be a top-performing health center for our patients
In short, the entire staff knows how to adapt and respond to new challenges. Their commitment is what makes Vecino one of the top-rated community health care centers in the entire country.
---