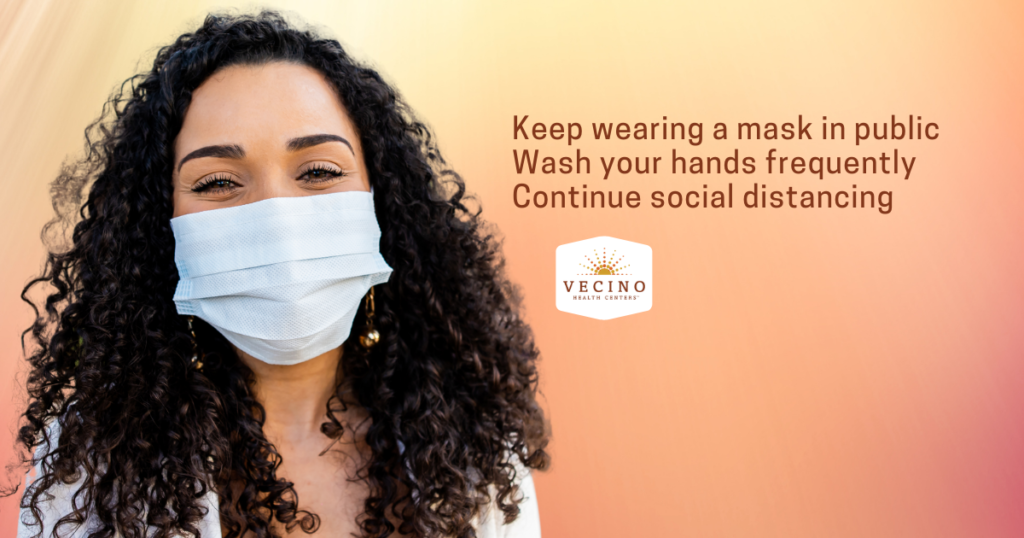 Even though the statewide requirement to wear a mask in public is ending in Texas, COVID-19 is still spreading. That's why we encourage everyone to keep wearing a mask when in public, continue to practice social distancing, and make handwashing a frequent habit.
The health and safety of our patients and staff is our top priority
The health and safety and safety of our patients and health center staff remain of utmost importance to us. We will continue to follow CDC guidance in our policy to require masks to be worn by staff, patients, and visitors over the age of two while at Vecino's Denver Harbor Family Clinic and Vecino's Airline Children's Clinic.
Telehealth appointments are available
We also continue to provide telehealth visits to patients for many services, including counseling and some types of medical visits. For appointments at Denver Harbor Family Clinic call 713-674-3326. For Airline Children's Clinic call 713-695-4013.
Please stay safe. We want your health to shine!