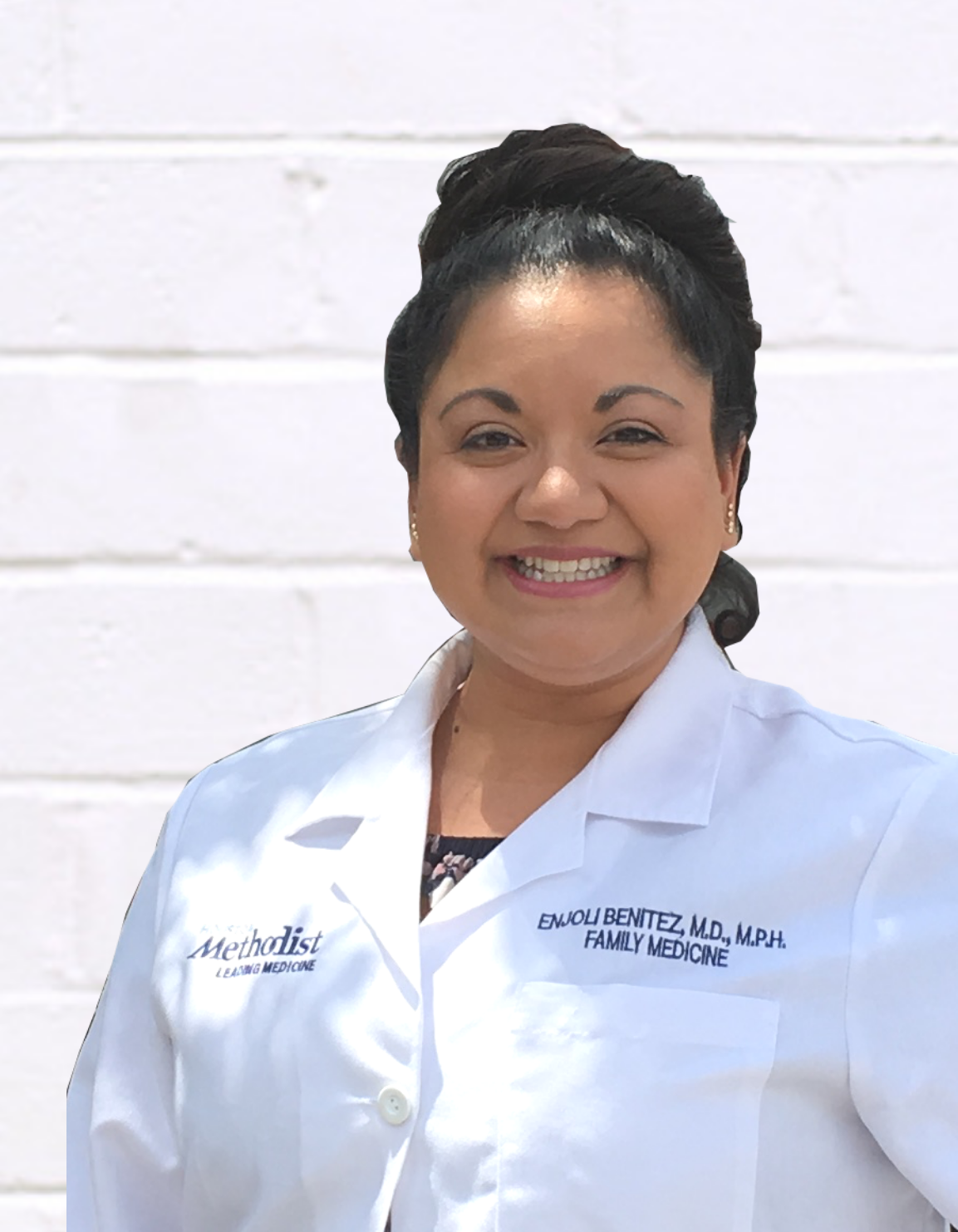 Dr. Benitez leads the medical staff of Vecino Health Centers. Having spent the majority of her career at Vecino, she brings to the position a strong commitment to quality standards and a passion for community health advocacy.
Education: Board-certified by the American Board of Family Medicine, Dr. Benitez was awarded her medical degree by the University of Texas HSC Houston. She also holds a Masters in Public Health with a focus on community medicine. She completed a family medicine residency with Houston Methodist Hospital Family Medicine Residency, housed at Vecino's Denver Harbor Clinic.
Background: Dr. Benitez joined Vecino Health Centers in 2013, where she served as attending physician at Denver Harbor Family Clinic. Also in 2013, she joined the faculty of the Houston Methodist Family Medicine Residency Program and served as an Adjunct Assistant Professor at Texas A&M. She has served as Program Evaluation Committee Chair for Vecino and Faculty Leader for Denver Harbor Clinic Prenatal Program. In 2017, Dr. Benitez received a New Faculty Scholar Award from the Society of Teachers in Family Medicine. She assumed the role of Chief Medical Officer at Vecino in 2019.