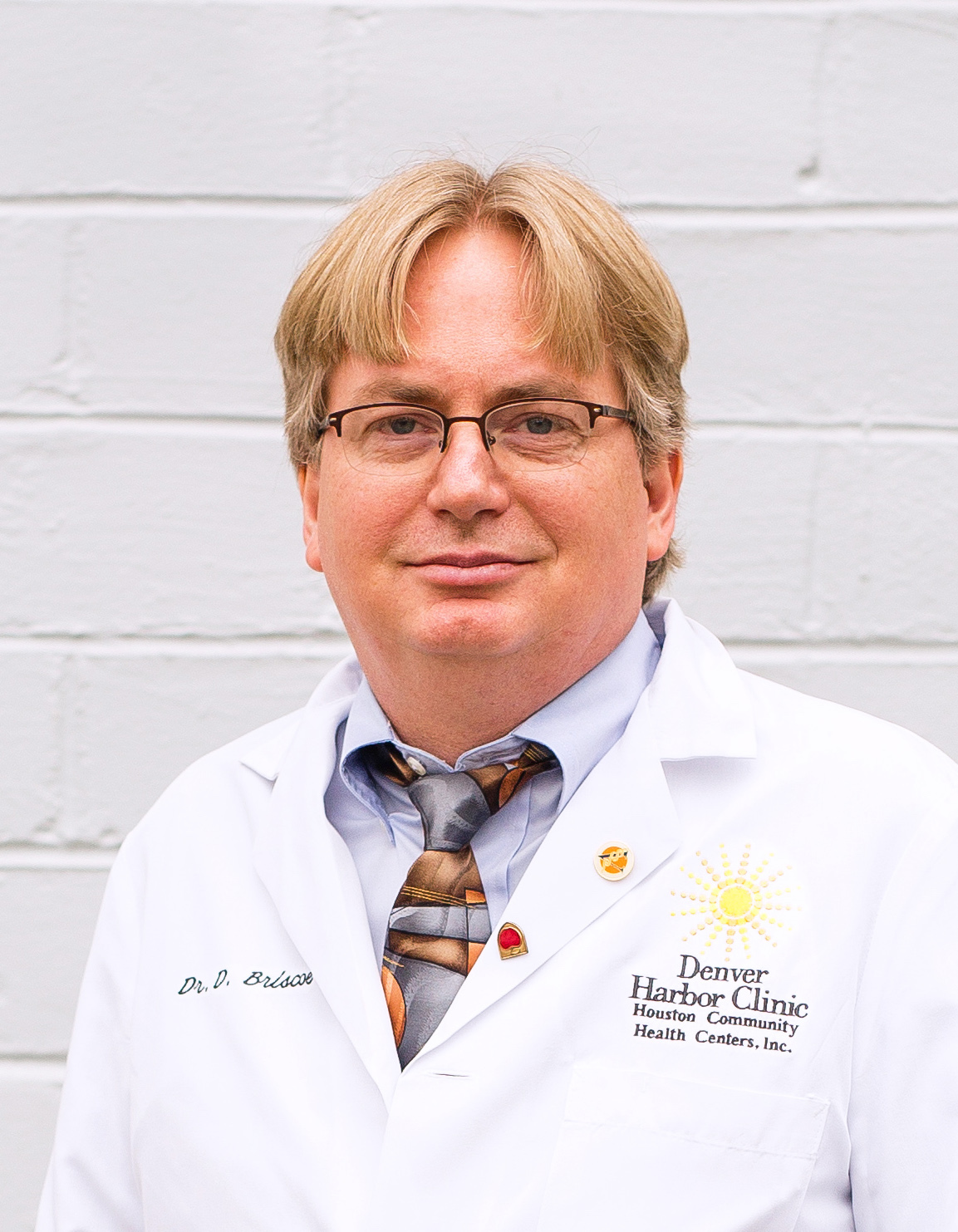 Dr. Briscoe leads the medical staff of Vecino Health Centers. His accomplished background includes a long-term commitment to family medicine, addressing the health disparities of underserved populations.
Education Board-certified by the American Board of Family Medicine, Dr. Briscoe was awarded his medical degree by the University Of Virginia School of Medicine in Charlottesville, Virginia. He completed a family medicine residency with Shadyside Hospital Family Practice Residency in Pittsburgh.
Background Prior to joining Vecino Health Centers in July 2006, Dr. Briscoe served as Associate Residency Director and Full-Time Residency Faculty for the Christus St. Joseph Family Medicine Residency, which became The Methodist Hospital Family Residency Program. Before entering academia, Dr. Briscoe practiced full-time private practice with Physicians of Family Medicine in Midlothian, Virginia.