Honoring longtime Medical Director: Dr. Donald A. Briscoe ends his tenure at Vecino
During his twelve years as Medical Director of Vecino Health Centers, Dr. Donald A. Briscoe earned a reputation as a respected teacher, mentor, and advocate for addressing the health disparities of under-served populations. He leaves his position at Vecino at the end of April. Colleagues remember his contributions to Vecino.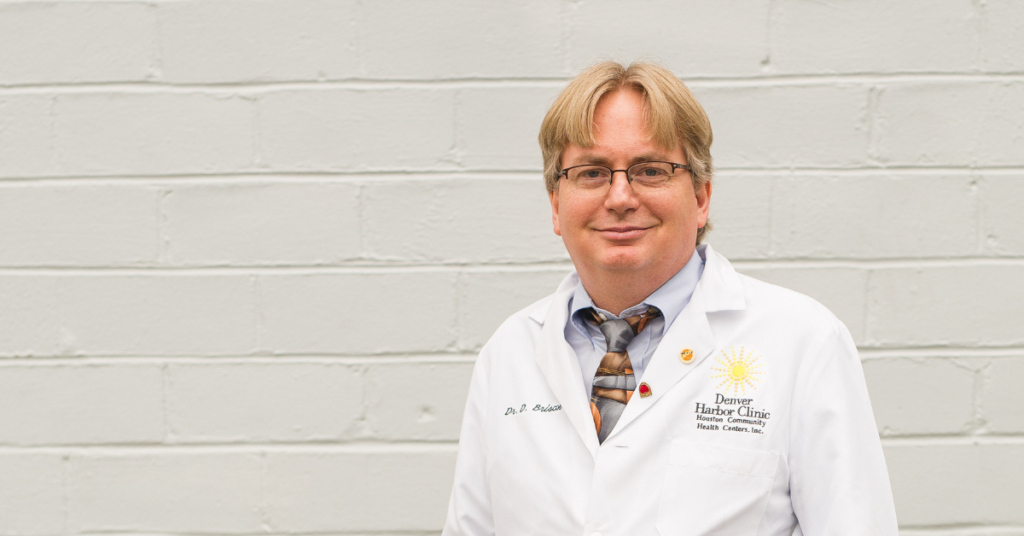 If you talk to colleagues about Dr. Donald Briscoe, you will begin to hear trends: professional, approachable, a compassionate physician and a dedicated teacher. During his time at Vecino Health Centers, Dr. Briscoe became well known in Houston's primary care community as a mentor to new physicians and a dedicated advocate for under-served patients.
Dr. Briscoe leaves his position at Vecino at the end of April. He served since 2006 as Medical Director for Vecino and program director for Houston Methodist Hospital Family Medicine Residency Program, which is housed at Vecino's Denver Harbor Clinic.
Colleagues and patients alike will miss Dr. Briscoe's leadership with staff and presence with patients.
"Dr. Briscoe is a person of integrity," says Gwendolyn Davis, Nurse Manager at Denver Harbor Family Clinic, who worked with Dr. Briscoe during his entire tenure at Vecino. 
"He is a quiet leader, and he is always observing what is going on with staff and patients. Just his morning, I was admiring the way he interacted with a patient. He was very kind and informative."
A leader during growth and change
Dr. Briscoe's steady leadership as medical director helped steer the clinics and medical staff through a period of immense growth and change. During the twelve years he served as medical director, Vecino increased the number of patients in its care from 2,000 to 11,000 and underwent a major expansion of Airline Children's Clinic.
As Vecino CEO Daniel Montez points out, Dr. Briscoe was also instrumental in earning Vecino top honors for its level of patient care. "Under Dr. Briscoe's leadership, Vecino was presented with the 2018 HRSA Health Center Quality Leader Award, a prestigious national award given to health centers with the top 30% overall clinic performance."
Texas Academy of Family Physicians also awarded Dr. Briscoe a top honor with the 2012 Exemplary Teaching Award.
"Dr. Briscoe's dedication to our patients and Vecino has earned him the respect and appreciation of our staff, board, and the community we serve." says Montez. "He will be missed."
---
Dr. Briscoe is succeeded by Dr. Enjoli Benitez as Vecino's Chief Medical Officer, and Dr. Sharon Anderson as Associate Director of the Methodist Family Medicine Residency Program. There will be opportunities for the community to get to know Drs. Benitez and Anderson in the coming weeks.
---