Free wellness workshop for parents: Diving into your child's virtual world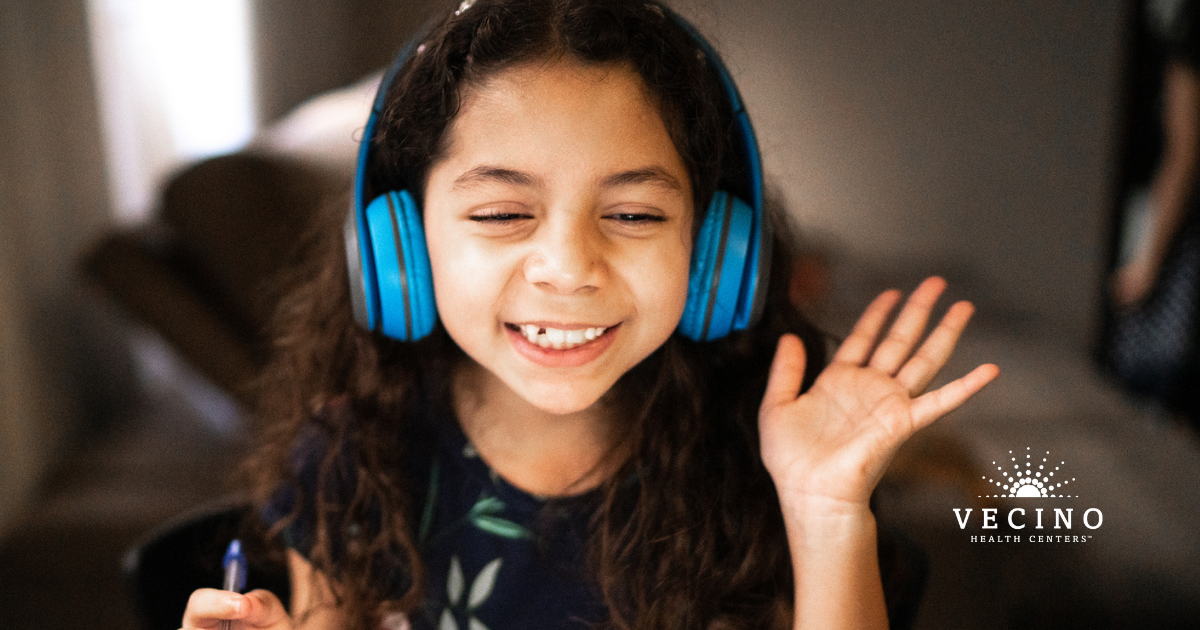 Too much of a good thing: Diving into your child's virtual world
In English: Thursday, June 3, 2021 – 10:30 to 11:30 a.m.
Click to register for English Workshop
In Spanish: Tuesday, June 8, 2021 – 10:30 to 11:30 a.m.
Click to register Spanish Workshop
The presentation will examine the benefits, challenges, and risks kids face today in navigating a virtual world, as well as the challenges and considerations this poses for parents.Topics include:
How much is too much virtual time/presence?
How can parents can provide support to children facing some children in re-establishing a non-virtual social presence?
About Vecino Health Centers' Wellness Workshops for parents
This is the third virtual presentation of Vecino Health Centers' Wellness Workshop series — offered at no cost to parents! A certificate of attendance is available to all who attend.
Each workshop is designed to provide support to parents of school-aged children and youth during these trying times.
Be sure to register to receive your unique link to attend the free workshop.
After registering, you will receive a confirmation email with your unique link with information on how to join the workshop. If you have questions, please message us or contact Roxann Rodriguez, LMSW at rrodriguez@vecinohealthcenters.org.
We respect your privacy and will not share your information. See our privacy policy.
---