Job Opening: Controller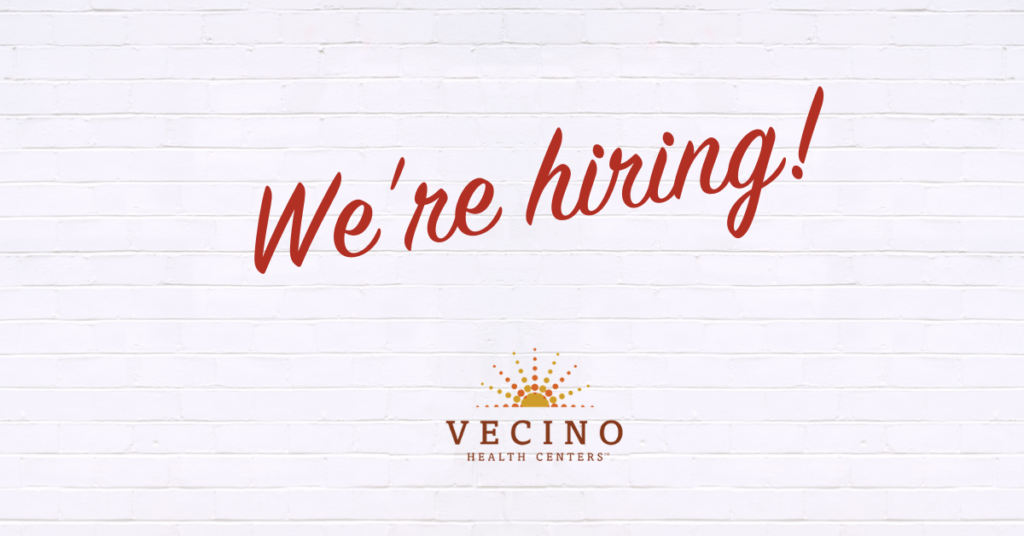 Vecino Health Centers is seeking a full-time Controller to serve as the focal point for all financial operations for the private nonprofit's two vibrant community health care clinics in Houston, Texas. Vecino is a Federally Qualified Health Center (FQHC).
Under the direction of the Chief Executive Officer, the Controller develops and executes financial policies and procedures. The Controller is directly accountable for the functions of the general ledger, payroll, accounts payable, accounts receivable, grants accounting, budget preparation, logistics functions, information management systems, and other operations as may be necessary.
The ideal candidate will possess strong accounting skills and experience, as well as interest in the value that financial management provides in planning for growth, managing assets, and generating revenue.
DUTIES AND RESPONSIBILITIES (may include but are not limited to)
Provides oversight of billing and collections vendor including enrolling all providers in health care plans and revenue cycle management to maximize resources for the center.
Develops and reviews annual operating budget; coordinates and assists in such efforts as necessary.
Responsible for monitoring annual operating budget and informing CEO of any problems, etc. Analyzes revenues, costs and makes recommendations for improvements when necessary.
Determines costs of operations by departments, sites and units of operations.
In collaboration with HR Administrator manages corporate retirement plan.
In collaboration with HR Administrator performs review of Health Center fringe benefit package for report to the Chief Executive Officer and the Board of Directors.
Responsible for submitting and coordinating preparation of all financial reporting requirements including but not limited to; IRS 990, Medicare/Medicaid Cost Reports, the required data and finance reports for the Bureau of Primary Health Care including UDS report, and internal financial management reports.
Provides financial data and oversight of financial statement preparation vendor.
Provides timely, complete, and accurate financial statements and reports (FSRs) and analysis for presentation to the monthly Board of Directors meeting and the Finance Committee meeting.
Participates in the development of the Health Center's Annual Grant Application and any other applications as requested.
Manages the purchasing activities of the community health center.
Manages cash flows and patient fee-generated revenues.
Manages, directs, and advises in maintaining the general ledger, accounts receivable, accounts payable, payroll, capital improvement plan, equipment replacement program, and all other accounting operations.
Maintains and provides for safeguard of all of the community health center's assets.
Coordinates annual A110 audit through completion.
Implements and monitors compliance with current accounting policies and procedures.
Analyzes and develops alternatives for changing policies and procedures that promote efficiency, control, and quality in the accounting process.
Reviews requests for capital expenditures, constructs business case, and presents to Chief Executive Officer with recommendations.
Reviews requests for personnel expenditures and makes recommendations to the Chief Executive Officer.
Supervises vendor management of all bi-weekly tax deposits and payroll.
Maintain positive and professional attitude toward other employees and staff.
Recognize own role in marketing of clinic services by developing positive relations with the public in general.
Participates in the health center's performance improvement activities and performs duties in accordance with applicable standards.
Performs other duties and responsibilities as assigned by the Chief Executive Officer.
QUALIFICATIONS, EDUCATION AND EXPERIENCE
Bachelors Degree in Business Administration with emphasis on accounting
CPA license preferred
Experience in mainframe accounting systems and PC based systems
A minimum of three (3) years healthcare experience and two (2) years in a supervisory capacity
PHYSICAL REQUIREMENTS
Ability to sit, stand, bend and stoop for (long) periods of time.
Ability to exert up to 50 pounds of force occasionally/frequently.
Ability to work in a stressful environment.
Ability to respond to emergency/crisis situations.
Exposure to noise.
Exposure to blood and/or body fluids.
BENEFITS
In addition to a competitive salary, all full-time eligible employees of Vecino Health Centers enjoy many benefits, including:
Vacation – two weeks in your first year for salaried, exempt employees
Holidays – 6 paid holidays
Health, dental, and, vision insurance
Optional disability insurance
Life Insurance and Accidental death and dismemberment coverage
401K plan
Vecino Health Centers is an equal opportunity employer.
---
How to Apply
For immediate consideration, please download and complete an application and submit your resume and cover letter to hr.vecino@vecinohealthcenters.org.
---
---