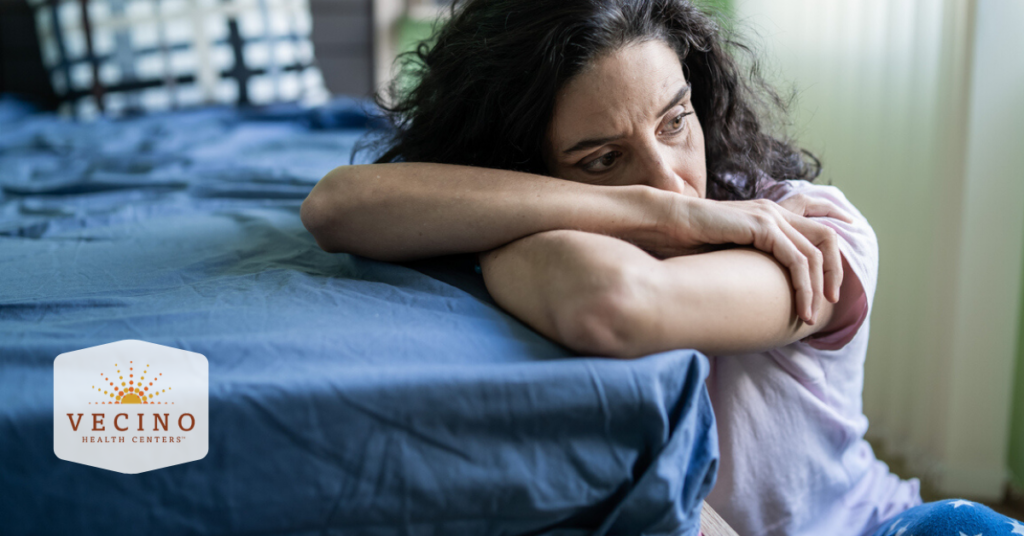 As the COVID-19 crisis continues to dominate our daily lives in Houston and throughout the world, physical health is often top of mind. But the pandemic doesn't just pose a threat to our physical health; the constant stress also takes a toll on mental health, especially for Hispanics/Latinos and African Americans.
Managing stress in healthy ways is more important than ever for adults and children during the COVID-19 pandemic
"Social distancing that often leads to feelings of isolation from family and friends, loss of income, and the constant flow of distressing information related to the pandemic are really affecting the emotional health of our patients," says Clara Rosenzweig, director of counseling services at Vecino Health Centers.
More than 11,000 people rely on Vecino Health Centers for their health care in the communities of Denver Harbor and Airline in Northeast Houston. Our patients are 90% Hispanic/Latino or African American and face disproportionately more health concerns related to the coronavirus than others. They are also more likely to have at least one family member on Houston's front lines of the pandemic, working in high-exposure jobs in fields such as construction, trucking and delivery, housekeeping and janitorial services, grocery, retail, and the service industry. Those not on the front lines face equally pressing concerns, such as loss of income with little or no savings to fall back on. This stress takes a toll on the entire family.
"Patients are grappling with the uncertainties of life in this new reality," says Ms. Rosenzweig. "Our counselors are providing a crucial lifeline of support for so many in our community."
In March, Vecino Health Centers began offering bilingual telehealth services through a secure, easy-to-use platform. This has been especially important for the counseling staff at Vecino. By moving entirely to teletherapy appointments during the pandemic, Vecino's licensed professionals on the counseling staff are providing safe access to mental health care during a time when patients need it most.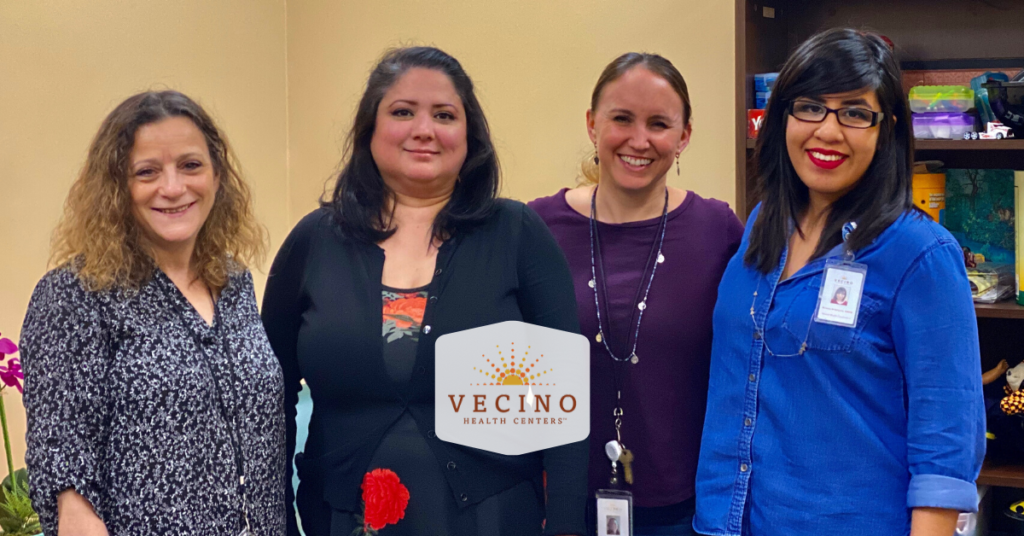 Ms. Rosenzweig and her colleagues are seeing people new to Vecino with heightened symptoms of anxiety and depression, including children who have a difficult time understanding and expressing their emotions as they take on the stress of the world around them. Likewise, former patients return for support in coping during these uncertain times.
---
Contributions are needed now to make teletherapy available to Houstonians who are suffering the most.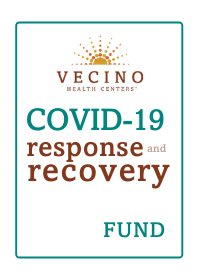 ---
Patients are adapting to teletherapy and value our support during the pandemic
"As one of 73 community health centers in Houston, we play a critical role in the response to the coronavirus," says Vecino CEO Daniel Montez. "Mental health services are one of the dominant needs right now. We knew we needed to quickly pivot to telehealth, so we can continue to meet our patients' needs while still following safety protocols."
The initial response to teletherapy has been positive, with Vecino's counseling staff providing nearly 400 sessions in April. Patients are adapting to having sessions over the phone or through their smartphone, tablet, or computer, and they report appreciating the safety, ease, and convenience.
Teletherapy now and for the future
The current pandemic has accelerated Vecino's implementation of telehealth for both counseling and medical care. As always, the staff has risen to the challenge in remarkable ways. The systems we are installing and refining now will benefit the health of patients now and well into the future.
Vecino has always been more than just a health center. Staff members— many of whom come from and live in the neighborhoods they serve — are emotionally invested in the community. Now more than ever, it is important to keep Vecino strong for those who most need its services. To do this, the organization must remain resourceful, nimble, and effective in response to the changing needs of patients and the community.
We're in this together. For those who are in a position to contribute, your support is critical.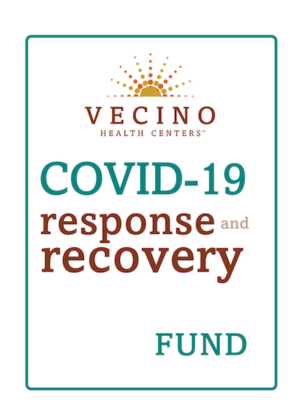 Donations to Vecino's COVID-19 Response and Recovery Fund help us continue to offer sliding scale financial assistance to uninsured patients so that everyone who needs treatment can access it. Your contributions also allow us to remain nimble, quickly adapting as we all move through this crisis together.
---
---